Panic attacks feel awful, but by reducing the perceived threat you can calm your mind and your body. Become mindful of your thoughts and take control of the narrative—don't believe every thought that pops into your mind. Take a few deep calming breaths and acknowledge you're having a panic attack. Remind yourself these scary feelings won't last and that you are okay.
Deep controlled breathing can help to calm the panic. When you're feeling panicked, focus on your breathing while repeating, 'Even though I'm having these feelings, I am okay.' As your mind starts to calm down, your body will too.
It's helpful to practise being mindful of your breathing when you're not having a panic attack, so it becomes a natural reaction to breathe deeply whenever you start to feel anxious. This can help prevent anxiety from turning into a panic attack, and it can help you deal with panic attacks more calmly.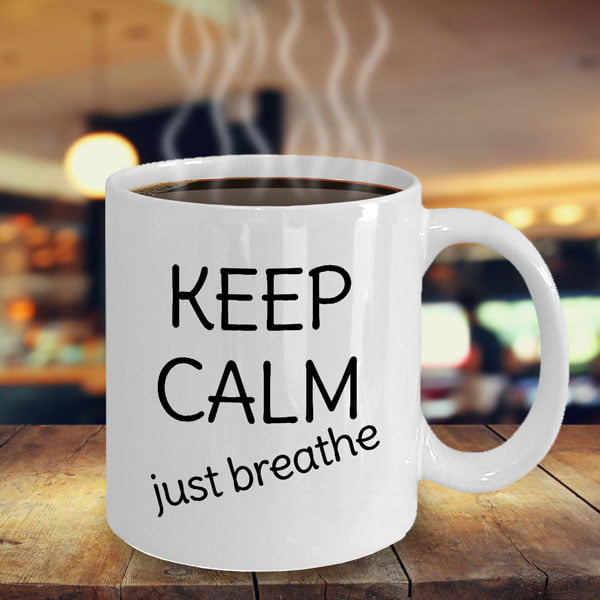 Become mindful and be calm.
Order your Keep Calm Mug today, and use it as a reminder to take calming breaths.
Also available: 11oz or 15oz white mug, 11oz or 15oz black mug, 11oz colour changing mug, 14oz travel mug, pillow case, hoodie and t-shirts in various styles and colours. Click Here for All Items.
Don't be afraid, for I am with you. Don't be discouraged, for I am your God. I will strengthen you and help you. I will hold you up with my victorious right hand. Isaiah 41:10 (NLT)