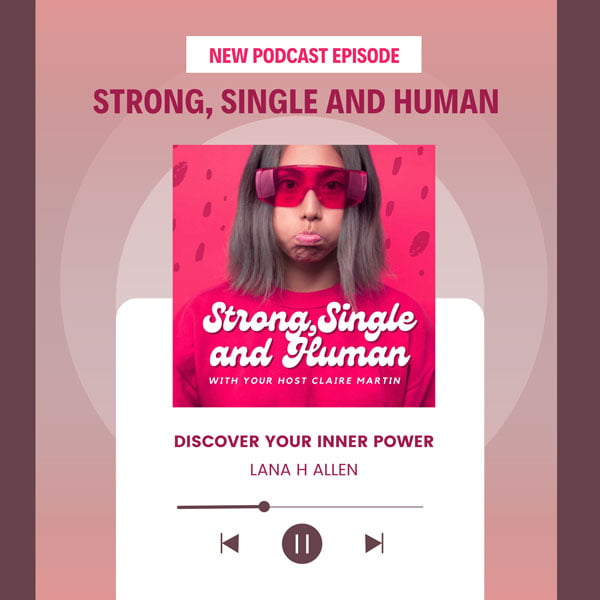 Discover Your Inner Power
I'm so excited to share that I had the privilege of being a guest on the Strong, Single and Human podcast. I had such a fun time recording this interview with Claire Martin about loving yourself, being mindful, and discovering your inner power.
Here's a few highlights from our conversation:
The importance of loving yourself and how it can help your children.
How to ask questions that empower you and make you feel good about yourself and your life.
Be the best parent you can be by forgiving and set yourself free.
What mindfulness is and how to be mindful.
Calm your worries and fears. Be calm and think clearly.
Listen to our conversation here:
Press the pink circle with the white triangle to listen without leaving this page.
Take a Mini Break
Worries are the thoughts that tell us we might not be okay or we won't be safe or something will happen that we can't handle. You are good enough just as you are. You are strong and capable. Stop believing the lies that say you're not.
Bring your attention to the present moment. Take a deep calming breath and let your body relax. Allow yourself to take things one step at a time. Be present without the weight of your entire future on your shoulders.
Now, use this simple technique Claire shared in our talk: put your hand on your heart and say, I'm safe and I'm loved now.
Take a few more deep calming breaths, feeling safe and loved.
What is the Strong Single and Human Podcast?
Strong, Single and Human is a uniquely real podcast dedicated to all the single parents navigating through the challenges of raising children alone. We look at how to navigate the ups and downs of life with kids on your own while keeping sane. We talk about the real side of single parenting with all its impacts, worries and issues. The Strong, Single and Human podcast is here to help you and your kids deal with life's challenges.
Listen to all the episodes and choose your preferred podcast source here: Strong Single and Human Podcast