♥ Allow your natural talents, strengths, and interests to guide you. Meet the amazing you! You are good enough. You are smart enough. You are valuable! ♥
Scivener 3 is now available for Windows!
Windows users can now enjoy the amazing features that macOS users have had for years.
Your Complete Writing Studio!
"Scrivener is the go-to app for writers of all kinds, used every day by best-selling novelists, screenwriters, non-fiction writers, students, academics, lawyers, journalists, translators and more." – Literature and Latte
Outline. Edit. Storyboard. Write books, blogs, speeches, novels, articles, and even create courses! Scrivener is for writers of all kinds.
Click here to read more and to see a screenshot of my NEW Scrivener 3!
Stop wasting time trying to organize your writing. Scrivener lets you work in any order you want and gives you tools for planning and restructuring your writing. Create order from chaos!
Write and publish a book now!
Don't pay someone else to format your files. Scrivener's compile function allows you to export your finished document to a wide variety of file formats, including RTF, PDF, HTML, MS Word, or self-publish by exporting .mobi files for Kindle or .epub files for everywhere else.
Start having fun with Scrivener today!
Do you need help writing, publishing, and marketing your book?
Online writing mentors, CJ and Shelley Hitz deliver amazing training in the Christian Book Academy. They provide a powerful team to help you accomplish the goals God has placed on your heart, so you can self-publish books that fulfill your calling, and reach more readers with your message.
If you want to write, publish, and market a book, CJ and Shelley provide amazing training and a supportive Christian community. You'll learn how to write, publish, and launch your nonfiction book, build your platform, and create multiple products from one book in order to increase your income and your impact. Plus, you get access to a Private Facebook Group and lots of amazing bonuses!
Don't put your dreams on hold any longer.
"A dream written down with a date becomes a goal. A goal broken down into steps becomes a plan. A plan backed by action makes your dreams come true." Greg S. Reid
I've been a member of Christian Book Academy since it began and would love to answer questions you may have about it. Just click the contact page and send me a message.
Christian Book Academy will provide you with the training, tools, and coaching you need to write, publish, and market your book. Join today and get your book done!
Learn How to Record, Master, and Publish an Audiobook
It took a lot of time and experimenting to figure out how to create and publish an audiobook. Quality of the original recordings is essential, so I spent time testing how I could get the best quality recordings with the tools and space I had to work with.
Audiobook Production Do It Yourself Step-by-Step started out as a checklist of the steps and settings I was using to turn my book into an audiobook. I wanted to be able to repeat the process without figuring it out all over again, and it turned out to be very helpful when I created my second audiobook.
Get a behind the scene look at how to create an audiobook with the exact settings I used to create my audiobooks, including screenshots.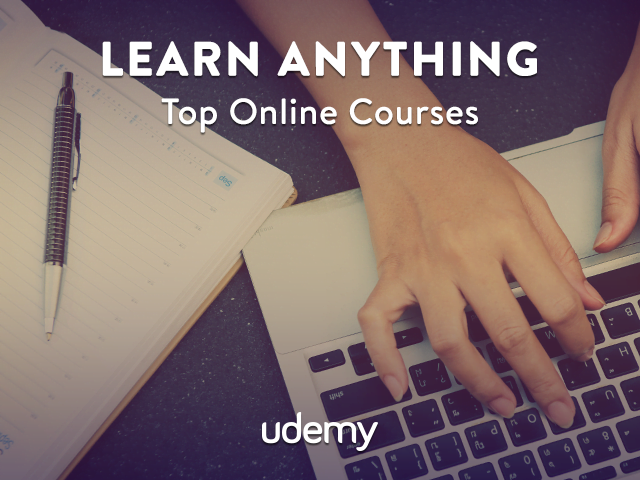 Udemy has a variety of courses for all your learning needs. When you go to the website, click the categories on the top left to see the choices, or simply type your interest in the search bar.
🙂 Keep It Simple – Let It Be Easy! 🙂
More resources coming, check back soon!
LSF is a 100% digital, step-by-step video course and 'must-have' tool for serious writers.

"The Learn Scrivener Fast program is the most comprehensive and easy-to-use guide to Scrivener, with short, actionable videos that will help you write more efficiently as well as publish more easily. There are tips and tricks for the newbie and the more experienced, I'm learning so much and I've been using Scrivener for years."

JOANNA PENN J.F.Penn, NY Times & USA Today Bestselling Author, www.JFPenn.com
What is the best way to start your day? Open Scrivener and write! With Learn Scrivener Fast, it's that easy!
Full Disclosure: Some product links on this page are affiliate links. That means if you purchase something from these links I may receive a small commission, but it doesn't cost you anything extra. I hope you enjoy and receive great value from the things I've shared here. Thank you for visiting.
Do you want an easy way to keep track of your schedule, to-do lists and goals?
If so, we've put together a 15-page Planner Set that you can download and use over and over to stay organized and reach your daily, weekly and monthly goals.
Most of the pages have this encouraging verse on them, "Commit your actions to the Lord, and your plans will succeed." – Proverbs 16:3
Don't be discouraged and overwhelmed any longer. Get organized now and feel happier, calmer, and more peaceful.
Get your 15-Page Planner Set (pdf) and start accomplishing your goals today!
Complete Collection of Resources For Writers of All Genres

Checklists, Cheatsheets, Worksheets, Writing Tips, Prompts, Generators, Articles, Resources, and Tools!
"I assembled this bundle to completely cancel out the anxiety, pain, stress, & confusion you might feel from writing. Imagine feeling completely in control of your writing, finishing your work in progress, and even keeping your confidence and sanity through it all!"

Joseph Michael – The Scrivener Coach and creator of Learn Scrivener Fast.
Get your Writer's Treasure Chest of tips, tools, checklists, cheatsheets, training, prompts and guidance, to help you become a published author, novelist, and even professional blogger.
Web Hosting
Free Website Builder. Free Site Transfer.
Free SSL Certificate. cPanel Hosting. Let's Encrypt support built into the cPanel. Native HTTP/2 support when using SSL, and much more!
Full Disclosure: Some product links on this page are affiliate links. That means if you purchase something from these links I may receive a small commission, but it doesn't cost you anything extra. I hope you enjoy and receive great value from the things I've shared here. Thank you for visiting.