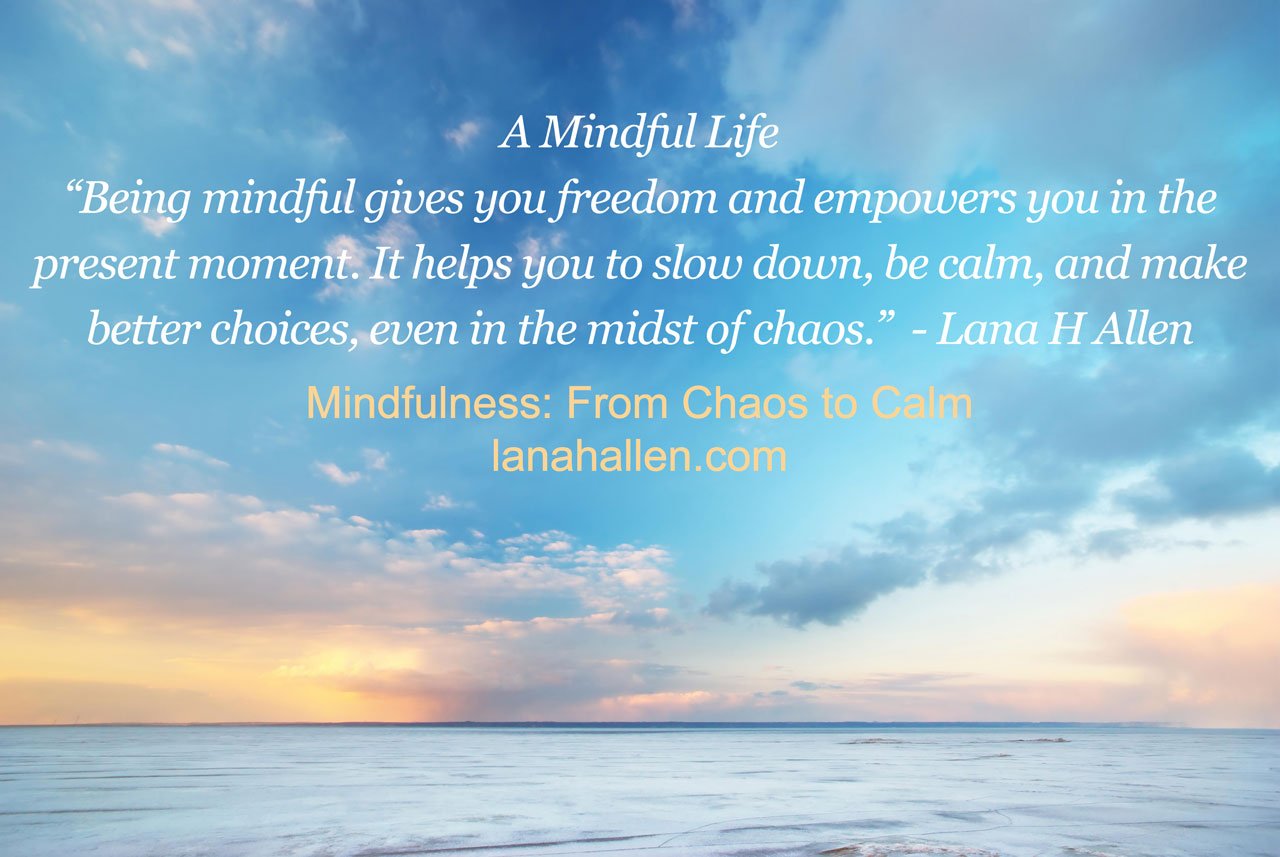 Are you feeling overwhelmed, anxious, or depressed? Do you struggle with worry thoughts and fearful thinking? If you're stressed out and unhappy, mindfulness may be the answer you're looking for. Living mindfully is a way to calm the chaos and experience a more joyful life now.
You are good enough. You are smart enough. You are valuable just as you are! Whatever you're facing, you can do it, you can get through it. Become mindful and stop the self-defeating stories you're telling yourself. Notice what you're thinking and tell yourself a different story—a better story.
Don't let your circumstances define you. You are a unique, wonderful person. Your worth is not based on what you have, what you do, or what people say about you. What they think doesn't matter, but what you think can change everything. What you say to yourself affects how you feel, the way you react to your challenges, and the actions you take.
How you feel matters.
Become mindful and find peace within you. Discover your potential and see the amazing, wonderful, capable person you are. Use the power you have in the present moment to be happier, healthier, and more confident.
Here's an excerpt from the book, Mindfulness: From Chaos to Calm:
Use present moment awareness to monitor the thoughts that are creating your day, and ultimately your future. Choose thoughts that help you stay calm and focus on the present moment. Stop tormenting yourself with unhealthy thoughts and replace them with loving, supportive thoughts.

Here are some good thoughts to change the worry habit:

I no longer create situations in my mind that might never happen but always cause me to worry.
I focus on being calm in this moment and I observe what is. I am okay right here, right now.
I create the life I want to live by having thoughts that support me and by taking the right actions now. I am calm. I am capable.
I pay attention to life with wonder and awe. I feel excitement not fear.
I find joy in simple things, like a hot drink on a cold day.
This is my life and I live it well.
There is a wonderful plan for your life, be present to embrace it and experience the pleasure of living fully now.
"For I know the plans I have for you," declares the Lord, "plans to prosper you and not to harm you, plans to give you hope and a future." Jeremiah 29:11 (NIV)
When I was writing the book, Mindfulness: From Chaos to Calm, I felt anxious and overwhelmed by the challenges in my life. Being mindful helped me to feel calmer and more peaceful, and to stop the panic and downward mental spiral that negative thinking and worrying created. Paying attention to the present moment gave me the power to stop the negative stories I was telling myself and redirect my attention to a more positive and empowering story.
In the book, you'll read about a mindfulness technique that can help you feel good and be calm, even if you can't change your circumstances. (Look in the chapter, Reclaim Your Life: Start Here, and read, Discovering the Experience of Mindfulness.)
I've included a free recording of the Mindfulness Exercise: Calm and Relaxed, to help you get through difficult times and live a simpler, more joyful life now.
Get your copy of the book today and discover how to handle the chaos in your life. Practise the mindfulness exercises included at the end of each chapter so you can be peaceful and calm even when life is messy and complicated.
Please leave a review after reading the book to let others know how it can help them. Book reviews also help readers to find the book.
Please share this post to help others live a calmer, happier, and healthier life. Thank you for sharing.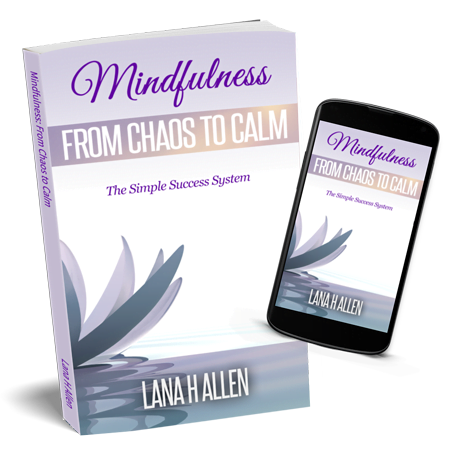 Amazon
Rakuten Kobo
Barnes and Noble
Google Play Books
iBooks
Other Stores
Paperback