"Change your thoughts and change your world."

– Norman Vincent Peale
Are your thoughts helping to create the life of your dreams, or are your thoughts holding you back?
Negative thoughts are like poison, they wipe out all positive thoughts and good feelings; they zap your energy and flood your body with ill health; they make you tired and depressed, assuring no progress or success.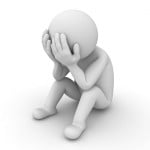 Changing your thoughts will change your life. When you feel good about yourself, when you value yourself as the wonderful person that you are, you no longer make choices that are not good for you. Instead of zapping your energy, your thoughts empower you and increase your energy; with this increased energy and positive outlook, you allow yourself to become more creative and productive.
We must become aware of our thoughts and change the thoughts that are not serving us. Positive affirmations are empowering and help you become aware of your thoughts. This is very important because a lot of our thoughts are negative.
Thoughts affect how we feel; how we feel affects the actions we take; the actions we take help to bring us closer to where we want to be, or further away from where we want to be. Where you are today is an accumulation of all of your thoughts, feelings, and actions up until the present moment. So what kind of thoughts do you want your future to be based on – negative destructive thoughts, or empowering positive thoughts?
Instead of, "This will never work out." try, "I am making positive changes, and everything is changing for the better."
Instead of, "I failed again." try, "I am getting closer to success every time I eliminate a way that doesn't work." or, "I am on the road to success."
"You always pass failure on the way to success."

– Mickey Rooney
"…If I find 10,000 ways something won't work, I haven't failed. I am not discouraged, because every wrong attempt discarded is often a step forward…"

– Thomas Edison
Changing your thoughts does not happen overnight. It took a long time to create your current habits and beliefs. Throughout your life you have accepted many negative messages about yourself that are not true. Be patient and loving with yourself.
Here are some resources that you may find helpful:
I Can Do It, by Louise Hay – Author and Founder of Hay House Publishing, is a short easy to use book and audio CD. Louise explains exactly what affirmations are, and how to use them correctly – including practical application for specific areas of life: health, forgiveness, prosperity, creativity, relationships/romance, job success, stress-free living, and self-esteem. You can listen to the entire book on CD as you go about your daily activities. Memorize and repeat the affirmations that you find helpful and empowering. Use these affirmations to replace any negative thoughts that come up.
Available here:
Amazon US – I Can Do It: How to Use Affirmations to Change Your Life
Amazon Canada – I Can Do It: How to Use Affirmations to Change Your Life
Amazon UK – I Can Do It: How To Use Affirmations To Change Your Life
The Power of Positive Thinking, by Norman Vincent Peale was first published in 1952 and has sold over 7 million copies. It is a timeless classic that has helped millions of people to live a better life.
Available here:
"This book is written with the sole objective of helping the reader achieve a happy, satisfying, and worthwhile life."

– Norman Vincent Peale
"Any fact facing us is not as important as our attitude toward it, for that determines our success or failure. The way you think about a fact may defeat you before you ever do anything about it. You are overcome by the fact because you think you are."

– Norman Vincent Peale
Amazon US – The Power of Positive Thinking
Amazon Canada – The Power of Positive Thinking
Amazon UK – The Power of Positive Thinking