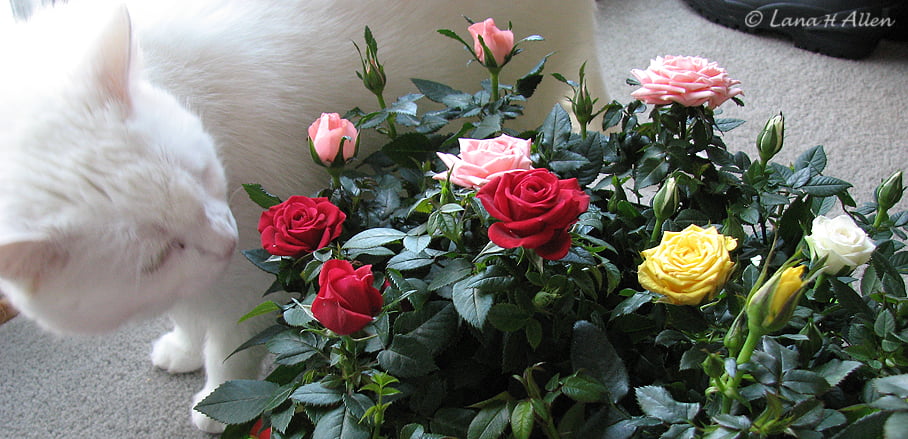 Now Available in Audiobook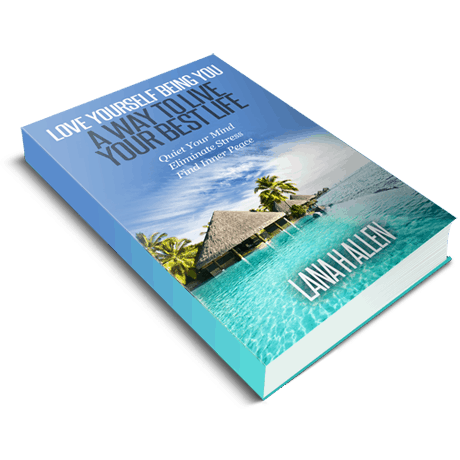 I'm a booklover and I love the advantage of being able to listen to a book while moving about, or listening while I close my eyes and relax. After some experimenting with recording, editing and mastering, I finally published the audiobook for, Love Yourself Being You: A Way to Live Your Best Life (Quiet Your Mind, Eliminate Stress, Find Inner Peace).
There were times I didn't think it would ever be finished, but I kept working on it and didn't give up. There's a chapter in the book I'd like to share with you called, Don't Give Up (Slipping Back Into Old Ways). It's never been more necessary than it is now to learn how to change and adapt to new patterns and habits. Covid has turned our lives upside-down and learning to adapt to new ways of living is essential.
I find it so helpful to listen to audiobooks, podcasts, and meditations. It helps me to be calm during these times of isolation and turmoil. I hope this audio will calm and comfort you during these difficult times, and help you escape the downward spiral of worrying, thinking the worst, and feeling anxious.
Audiobook Chapter to Calm and Comfort
Listening to audio is like having a friend right there with you. So grab a coffee or a cup of tea, relax, and let's be together as you listen to this chapter of, Love Yourself Being You.
Chapter: Don't Give Up (Slipping Back Into Old Ways)
Excerpt From the Chapter

Don't expect to feel good and be cheerful all of the time. Acknowledge and accept that sometimes you may feel down, uninspired, and possibly just be having a bad day. In reality, even when life is going well, we have down times.

You are entitled to your feelings; it doesn't mean you've given up or failed. Accept how you feel and move on. You will get through this day; things will be okay again. Even if you move on to a new normal, you can make it better with your thoughts, feelings, and actions.

Gratitude can help you to see the good that is already in your life. List at least ten things that you are grateful for whenever you are feeling down and every night when you go to bed. It can be as simple as being grateful for running water and electricity, your children, your home, your health, your clothes, or your bed. You could even use visualization to be grateful for the life you know that you are creating now. This will help you to feel abundant, hopeful, and energetic!

Believe that what you are working towards in your life is possible and that you are capable of accomplishing it.

Know that divine wisdom is always there for you, ready to guide you and give you the love and support that you are searching for. You are not alone.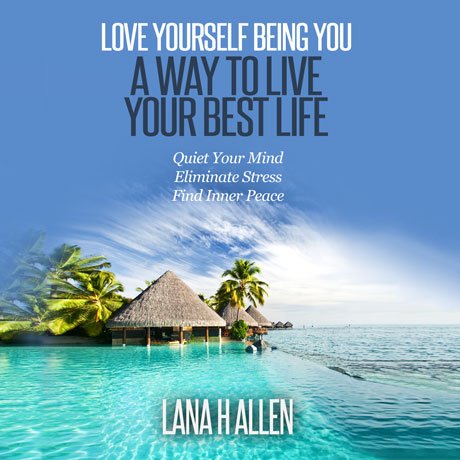 Audiobook: Google Play Books
Audiobook: Apple Books
Audiobook: Kobo
Audiobook: Audible
Audiobook: SCRIBD
Ebook: Amazon
Ebook: Rakuten Kobo
Ebook: Barnes and Noble
Ebook: Google Play Books
Ebook: iBooks
Other Stores
Paperback
What People Are Saying About the Book
This books gives a lot of great tips to help you live the best life you can. From positive affirmations to ways to understand how your mind can sabotage your life… this book will really help you to break through and live life to the fullest. I loved the tips to take control of your life.
I plan to keep this book handy and use it as a reference for the rest of my life. Each chapter can be read as a stand alone pick-me-up!
Lana Allen offers insightful and practice advice on the work of becoming and embracing one's authentic self. Each section gently evaluates an area of one's personal life to discover past influences, present opportunities, and future success. The author's style of writing gives the sense of sitting with a personal counselor, and her use of quotes are useful and relevant. The book sections are brief but provide probing exercises that create an opportunity to pause, reflect, and practice the principles offered. Wherever one is in the journey of self-development, this book offers useful tools to progress to being more satisfied with one's life.
Please note: I received a free copy of this book in exchange for my honest review.
If you know anyone who could use this post today, please share it by clicking the buttons below. Thank you.