Share your love on Valentine's Day!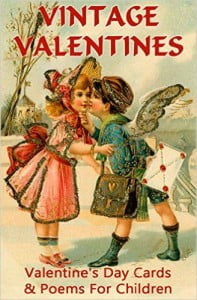 "Your smile is like a summer's day,
You always bring the sun my way.
I'd like to ask, oh friend of mine,
Will you be my Valentine?"
Beautiful Vintage Valentine's Day Cards for Children, each one with an original cute poem.
The perfect gift for your friends!
VINTAGE VALENTINES FOR CHILDREN: Valentine's Day Cards & Poems (Vintage Memories)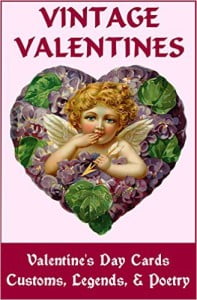 "Enjoy the myths, folklore and legends surrounding Valentine's Day." Be inspired by the love & passion of days gone by, & give this book to the one you love.
The reviews show how much this special book will mean to the recipient.
VINTAGE VALENTINES: Valentine's Day Cards, Customs, Legends & Poetry (Vintage Memories)
Keep up the tradition of sharing your love with someone special. It is so easy to gift to someone on Amazon. You can read Kindle books everywhere with Amazon's free app – For PC, Mac, Tablets & Smartphones.
Full Disclosure: If you purchase from these links I may receive a small commission, so thank you in advance if you do, I really appreciate it.