Please know that you are not your weight. If weight is an issue for you, if you are not happy with your weight, you need to stop beating yourself up about it and start loving yourself exactly as you are. You are special being you. You are a wonderful, amazing person!
Many times improving the way you feel about yourself will help to improve any weight issues that you may have. I'm not saying that you will lose all the weight just because you feel good about yourself, but when you love yourself for who you are and not because of what you do or what other people think of you, it is far easier to make healthy lifestyle changes and to let go of negative thoughts that you have about yourself and your weight.
Being over-weight can be a symptom of many things: age, lifestyle, health issues, and often it is a result of low self-esteem, too much stress in your life, not enough sleep, and lack of support that you need in your life. There are other reasons you may not be feeling good about your weight: you may feel that you are under-weight; you may be comparing yourself to others; you may be judging yourself based on stereotypes of what beauty looks like.
How you feel affects the actions you take. Feeling bad about yourself, depressed, or unloved can lead to comfort actions like eating chocolate, cookies, and ice cream. Eating junk food makes you feel tired and the last thing you want to do when you feel tired is exercise! See the downward spiral?
When you feel really good about yourself, you make choices based on loving yourself; you want to do what is best for you, you take loving actions. Do you see the upward spiral? You feel good, you do things that make you feel even better… You love yourself being you!
When you are having a bad day, feeling down, or just in need of some love, try a little humor (see the picture below from Kelly on twitter). Laughter feels good and is good for you. We all want to feel good!
The following picture and tweet was shared by Kelly Bennett Seiler on twitter:
My thoughts as I enjoy the food I miss this week! Pizza, chinese food, bagels, Dunkin Donuts, Friendly's ice cream! Click here to see it on twitter.
— Kelly Bennett Seiler (@kbennettseiler) January 24, 2015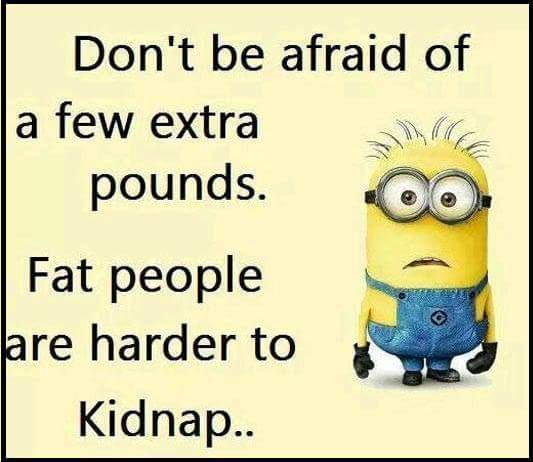 The Mayo Clinic has a great article about stress management and laughter:
Stress relief from laughter? It's no joke.
When it comes to relieving stress, more giggles and guffaws are just what the doctor ordered.
From the article, "Improve your mood. Many people experience depression, sometimes due to chronic illnesses. Laughter can help lessen your depression and anxiety and make you feel happier."
If you would like to read the full article about stress relief and discover the many short and long-term benefits of having a good laugh, click here: Stress Management from the Mayo Clinic