My mom got this bag for Christmas:
Keep calm and go for a walk.
Do you ever feel like being calm is a challenge? We can all use a little more calm, right?
This is the perfect bag for the new book I'm writing, Mindfulness: From Chaos to Calm.
Mindfulness is the simple common sense that we have lost in this fast paced world; it is living in the moment—the only time that truly exists.
Practicing mindfulness can help you to feel calmer and experience happiness more often.
Mindfulness Exercise: Simple Steps
Walking is great physical exercise and it can also be a wonderful mindfulness practice.
While you're walking, become completely present and aware. Take a few deep breaths and feel yourself becoming calm and relaxed.
As you walk, become aware of your body moving. Notice any tension you're feeling. Let go of the tension by relaxing your muscles. Unclench your fists, relax your stomach, and allow your shoulders to comfortably drop down and relax.
Take a deep breathe in and allow your mind to relax. Notice any thoughts you're having but don't judge them as good or bad, right or wrong. Simply become aware you're having these thoughts.
Take a few more deep calming breaths.
Begin to observe your surroundings. Allow yourself to experience the moment with all of your senses:
Notice the sounds you hear. Are birds chirping? Do your shoes make a sound when you walk?
Smell the air. Is it fresh? Is it cool and crisp? Is there pollution, smoke, or exhaust from vehicles? Don't judge, just notice.
Notice the weather and how it feels. Does the sun warm your face? Is your skin caressed by a beautiful breeze?
Touch your clothing or your skin. Does it feel soft? Silky? Rough?
What do you see? Observe every detail.
How does your body feel as you walk?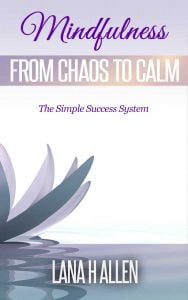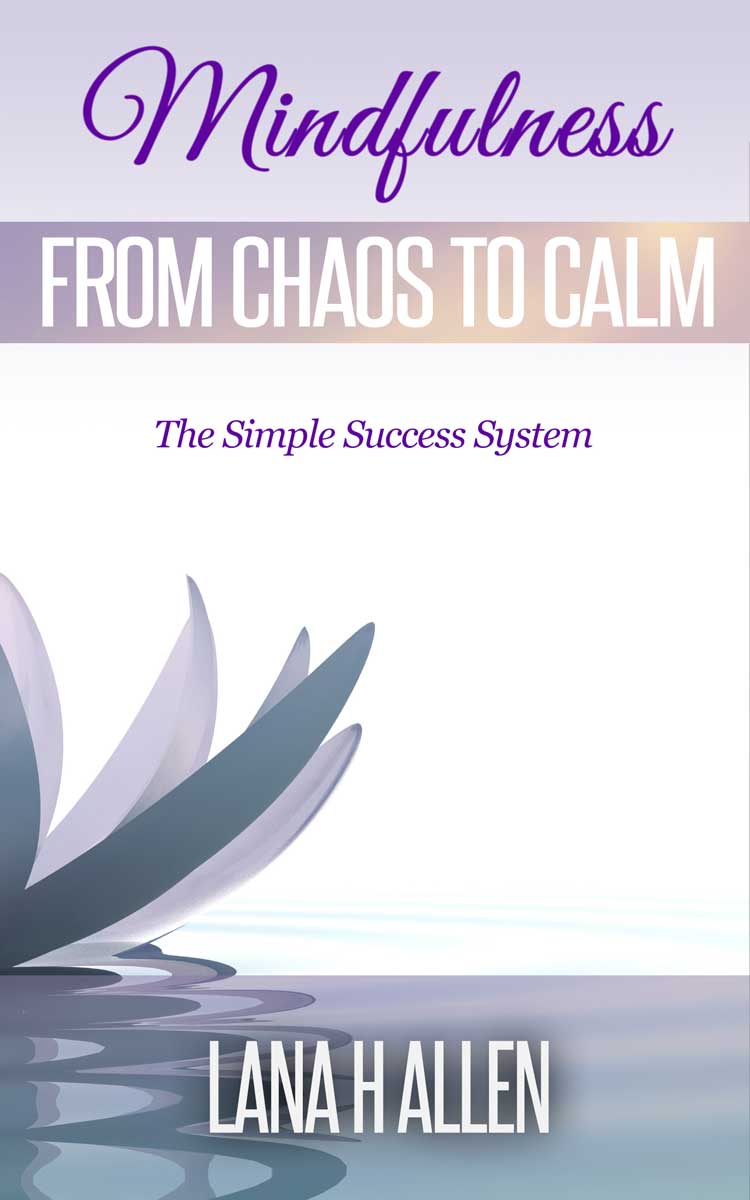 Continue to enjoy your mindful walk. Allow yourself to feel more calm and more peaceful with each step you take.
Enjoy more mindfulness exercises in the book: Mindfulness: From Chaos to Calm (The Simple Success System, Book 1)
Available Soon
Enter your email address here and I'll let you know when it is available.